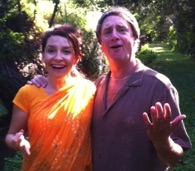 Retreat Registration
To reserve your room and bed type
please confirm your choice with Daniel Paul at:
Then make check payable and send to:
Daniel Paul
POB 1206
Haiku, Maui, Hawaii
96708
Additional Info
Credit cards may be used by request through Paypal with additional fee
 All payments are 50% non-refundable before December 1st, 2018 
and 100% non-refundable after December 1st 2018
The retreat cost does not include air or ground transportation.
However, we will try to connect you with other participants
for share rides to the retreat from Maui airport (OGG)
Room assignments are subject to change.
Room check in begins at 3pm.
You may arrive early and enjoy the pool or hot tub.
The retreat begins with dinner at 5pm on Thurday, January 24
and ends with lunch beginning at noon on Saturday, January 31, 2019
Your room at the estate may be available before or after our retreat.
To book, contact Hale Akua directly after you've reserved your room.
808-572-9300
Email questions to Daniel Paul at:tabladaniel@yahoo.com
For more info see:tabladaniel.com
 For more info on Gina Salá see: ginasala.com
Email:ginasala@gmail.com
Available Rooms
Prices are per person and include room, meals and sessions.
Airfare and ground transportation not included.
Confirm availabilty at: tabladaniel@yahoo.com
Additional rooms and luxury cliff-side estates
available by request
~~~~
Off-Site Participants
 Rooms not includor local residents or those staying elsewhere.
$1875.- for the week with all classes and meals.
  $275-  daily with meals
$215.- daily without meals
  $125-  1/2 day, morning or evening (without meals)
             plus $25 per meal reserved in advance
!!! New reduced prices !!!
Cabana House
Lotus $2495 Queens
3 beds $2295 Futons
Main House
Moonbow $2725 Queen
1 bed
Ocean Vista $2785 Twin in loft
2 beds
The Villa
Villa Loft $2410 Twins
3 beds