Tabla drummer and vocalist Daniel Paul earned his (Tal Vadya Bid) degree in the classical music of India from the Ali Akbar College of Music in 1984. Nine years of intense study under India's great masters (Ali Akbar Khan, Zakir Hussain, Jnan Prakash Ghosh, Swapan Chaudhuri and Chitresh Das), found Daniel on the teaching and performing staff and a member of the New Maihar Band, the College Orchestra and Tabla Drum Ensembles. For 7 years he also served as personal assistant to his teacher, the late legendary Maestro Khan, accompanying on the background tamboura (stringed drone) instrument on tours including the rare quartet appearances with Ravi Shankar, Allah Rakha and Zakir Hussain at Carnegie Hall and festivals throughout India.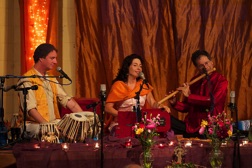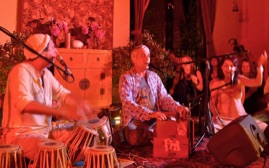 A short stay in New York City in 1985-86 during the "Year of India" included a tabla/bansuri recital for an early broadcast on All India TV, live from the Empire State Building with flutist Steve Gorn. Daniel also became music director for the Asian Repertory Company's 'Off Broadway' production of "Ghashiram Kotwal", and in 1987-88 he received a Senior Fulbright Research Award to study classical and folk tabla drumming in India. This included a year of playing in classical recital halls, on the streets with gypsy artists and in temples beside drummers of kirtan devotional music.
In 1989, Daniel returned from India and while residing in Hawaii, he began the yearly 'off-island' tour schedule continued today. At this time, long before the current yoga/kirtan phenomenon, he began six years of touring with kirtan/cellist Bob Kindler, bringing programs of kirtan chanting and the rare tabla tarong melody drums, to Indian ashrams throughout the United States. In Honolulu they opened for an appearance of the Dalai Lama and in Chicago in 1993 they opened the plenary session of the 100th anniversary of the "World Parliament of Religions". He also began performing with Jai Uttal in 1990 recording Jai's first CD "Footprints" on the Triloka label owned by Krishna Das and then on and off in Jai Uttalˆs Pagan Love Orchestra, a pioneering kirtan/classicaljazz fusion band unfortunately way before it's time!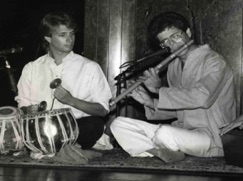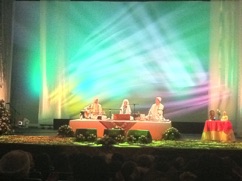 Daniel has also performed in Europe and the U.S. with indian bansuri flutists G.S. Satchdev, Manose, Steve Gorn, and his long time friend and mentor sarodist Ross Kent and the Megan Black Kathak Dance Company. In the mid-nineties on Maui Daniel played many acoustic sets with Hawaii's ambassador of music Henry Kapono, opening for Bob Dylan at the Wakiki Bandshell and recording for Hawaii's legendary duo, Cecilio & Kapono. He also led his own drum orchestra, The Mad Dog Drummers of Mu and began his career accompanying many of today's leading kirtan artists including the late Singh Kaur, Jaya Lakshmi (and her techno band Lost At Last), Snatam Kaur, Dave Stringer, Guru Ganesha, Krishna Das, CC White and Donna DeLory.
Daniel currently divides his time between teaching and touring throughout the world, for over two decades primarily accompanying Grammy nominee Jai Uttal.
He now also appears often with Seattle's devotional global vocalist Gina Salá who is featured on his CD release, "Tabla Mantra". Daniel's other numerous recording appearances include Jai Uttal's "Kirtan! The Art and Practice of Ecstatic Chant" as well as on his earlier Pagan Love Orchestra CD's; "Footprints", and "Monkey". He has produced a 10 hour series of downloadable recordings "Jai Uttal Live -The First Edition" available only through their web-sites, and can also be heard on more of his own CD's, "Rhythms of Paradise" and "Between Two Worlds" featuring the tabla tarong melody drums on the Soundings of the Planet label and "Elephant Prayers - A Kirtan Vocal Ensemble" and his lastest "Ragas Of the Four Seasons"
a Indian instrumental CD featuring classical bansuri flutist Sheela Bringi, sarodist Ross Kent, sitarist Will Marsh and Daniel on the tabla tarong, while also accompanying on tabla.
For further info see: www.tabladaniel.com/CDs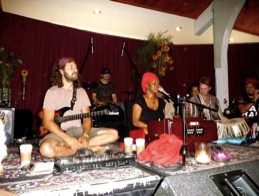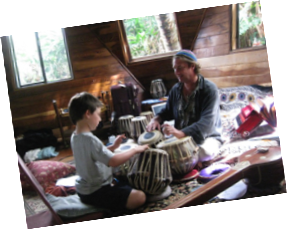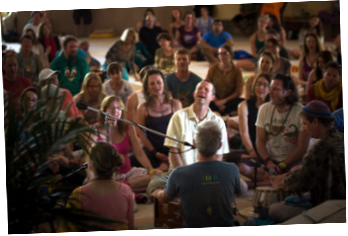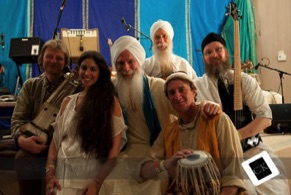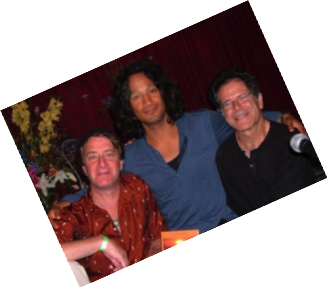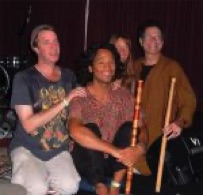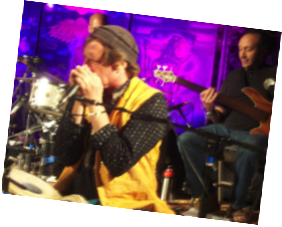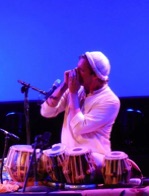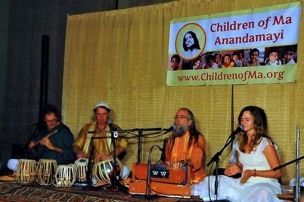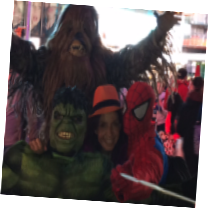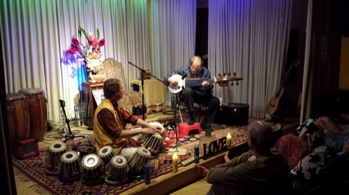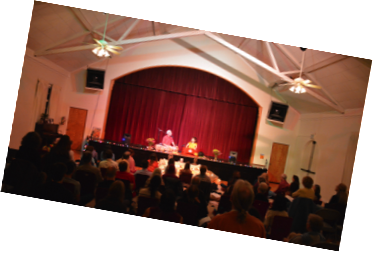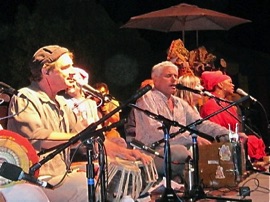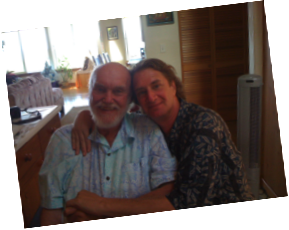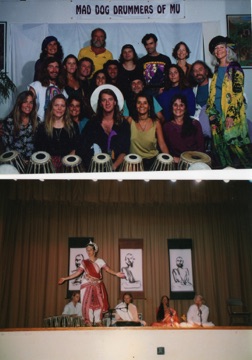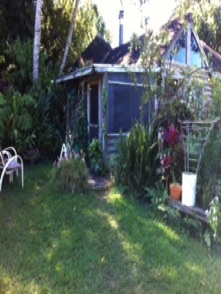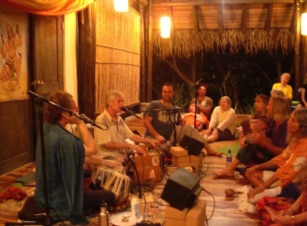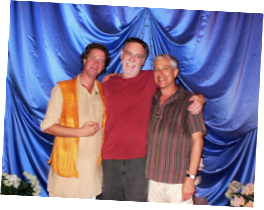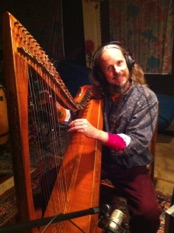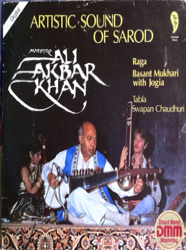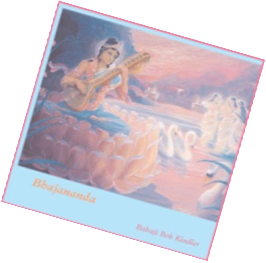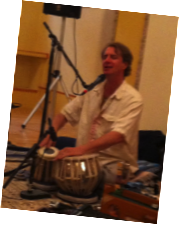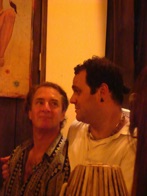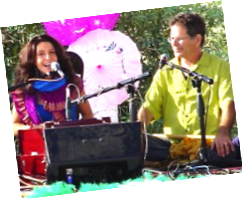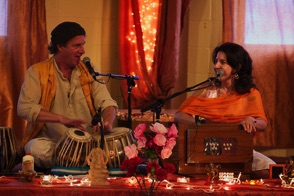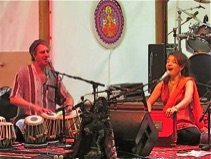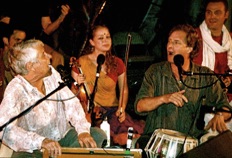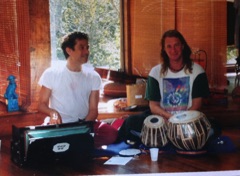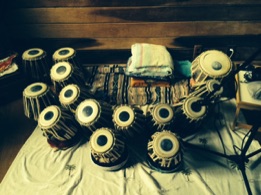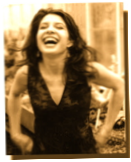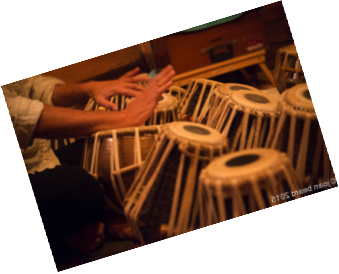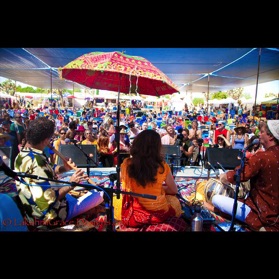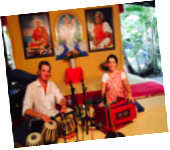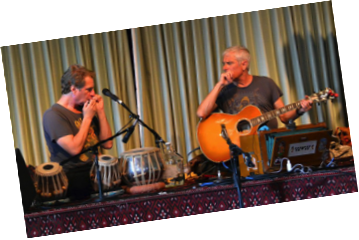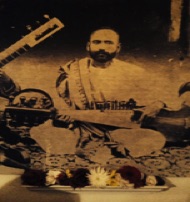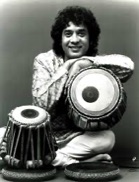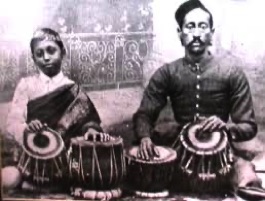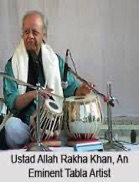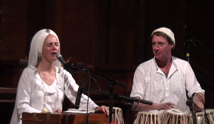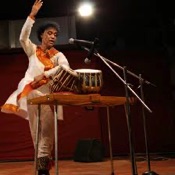 2012 Jerusalem Sacred Music Festival
with Jai Uttal and Gaura Vani ...
under the old city in a cave!
~~~~
".....and the bedrock upon which it is all built...."
Gratitude to all our teachers!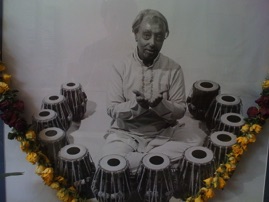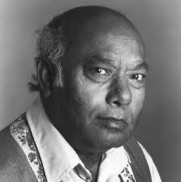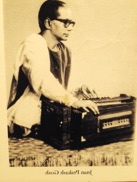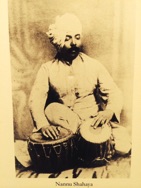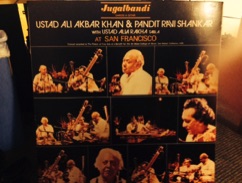 Clockwise from top:
Ali Akbar Khan, Zakir Hussain, Allah Rakha, Ashish Khan, unknowns, unknown,
Ravi Shankar & Alla Rakha, Carnegie Hall Live LP, Kamalesh Maitra, dancer Chitresh Das, Jnan Prakash Ghosh, Swapan Chaudhuri with Baba Allauddin Khan in the middle and Ali Akbar's portrait just above!