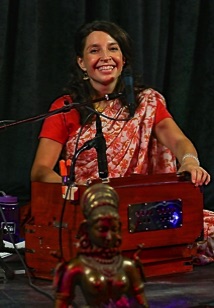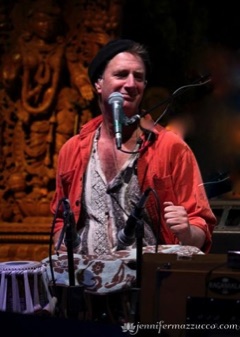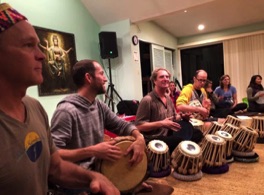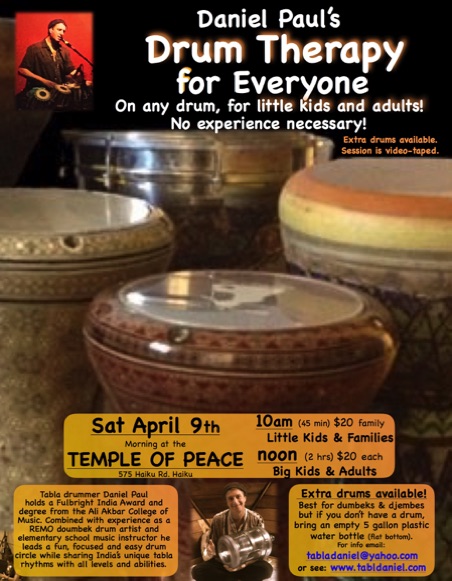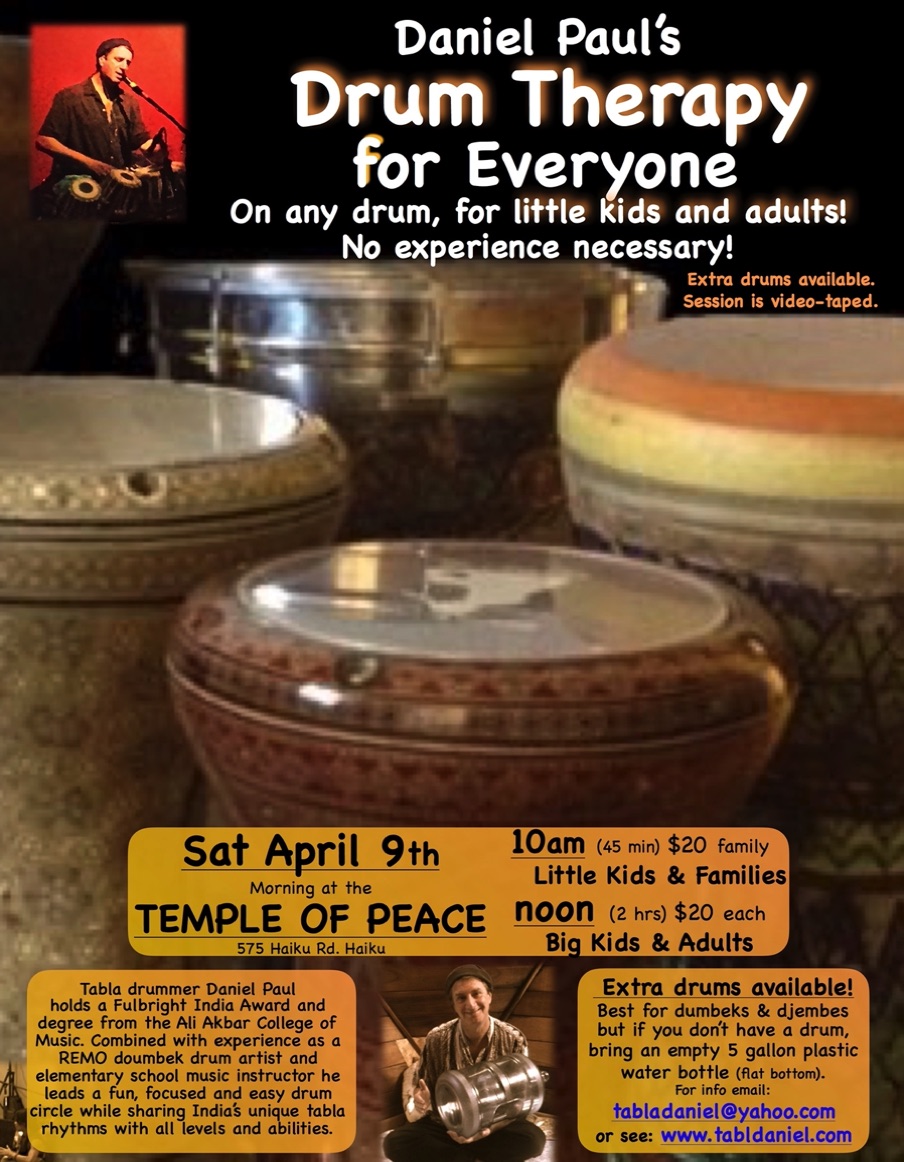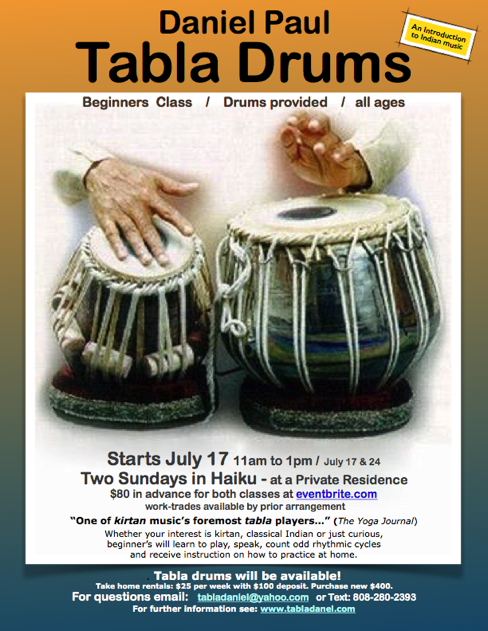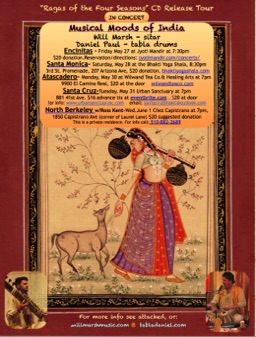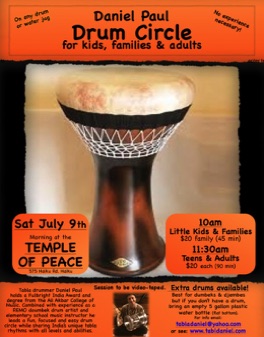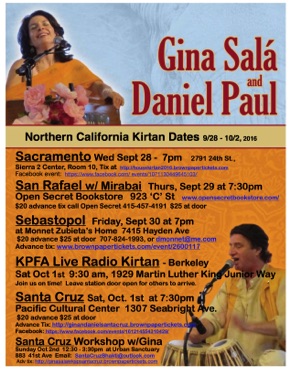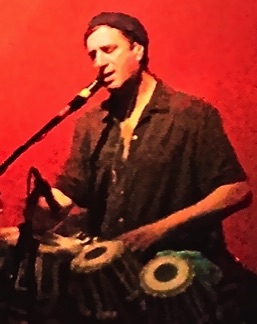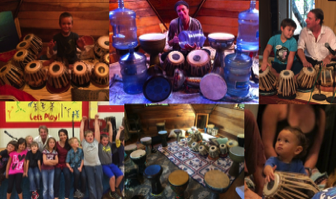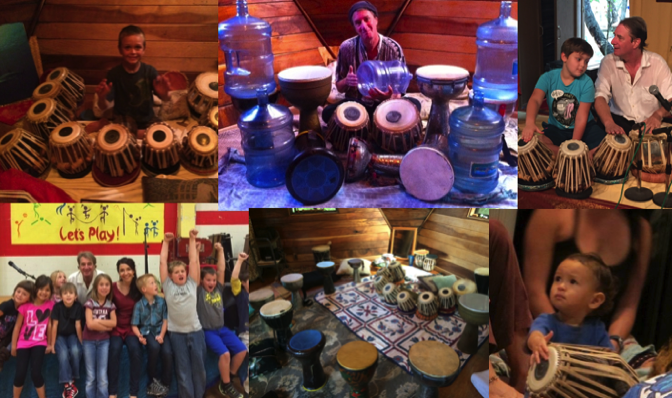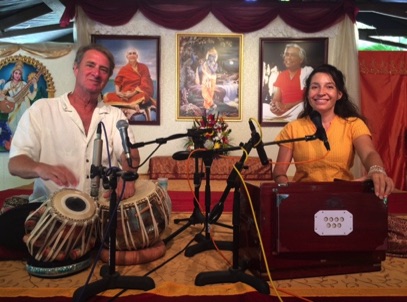 Events with Daniel Paul
2020
.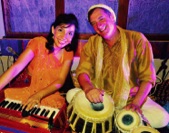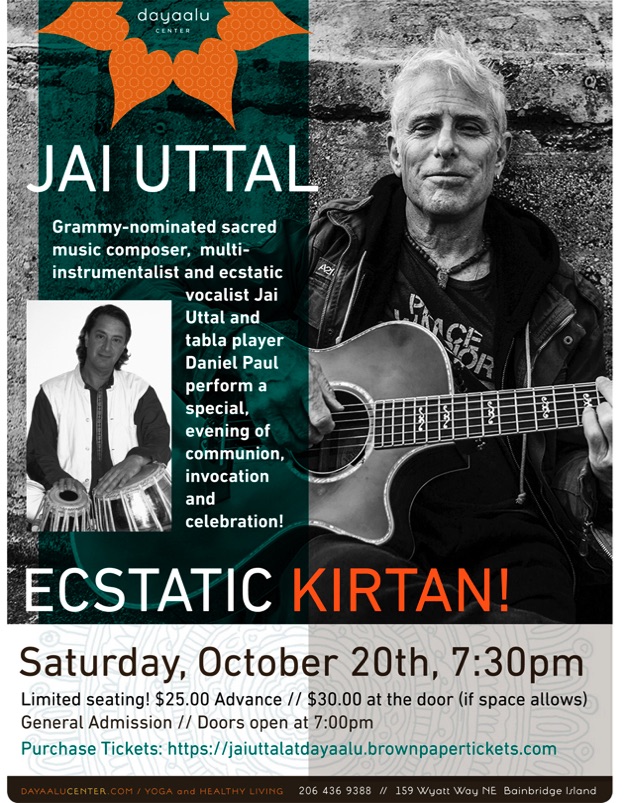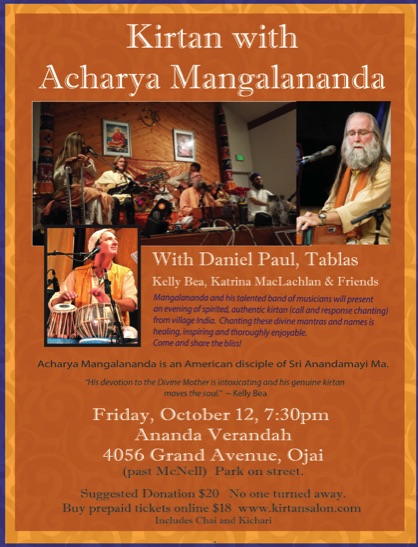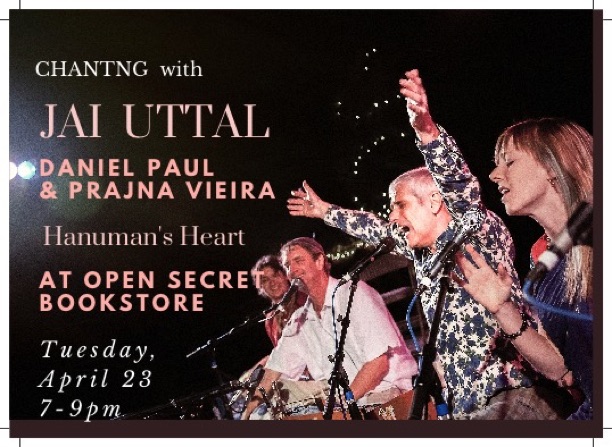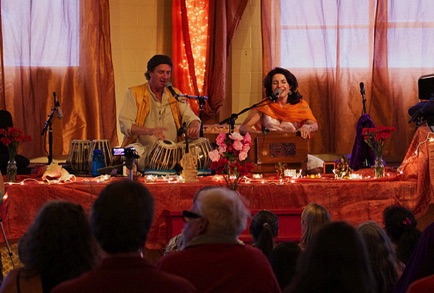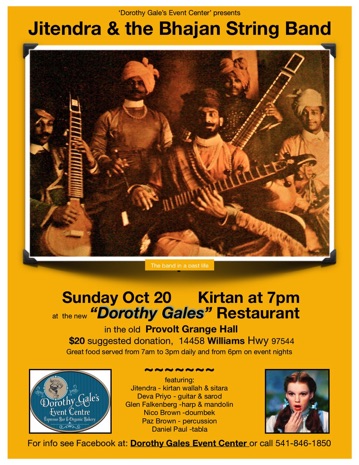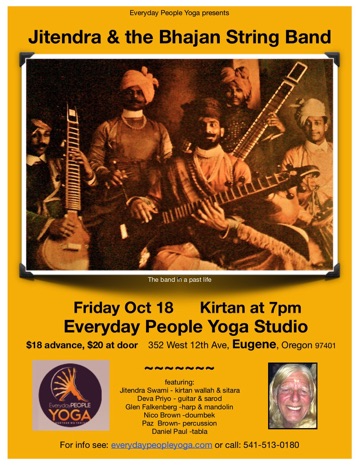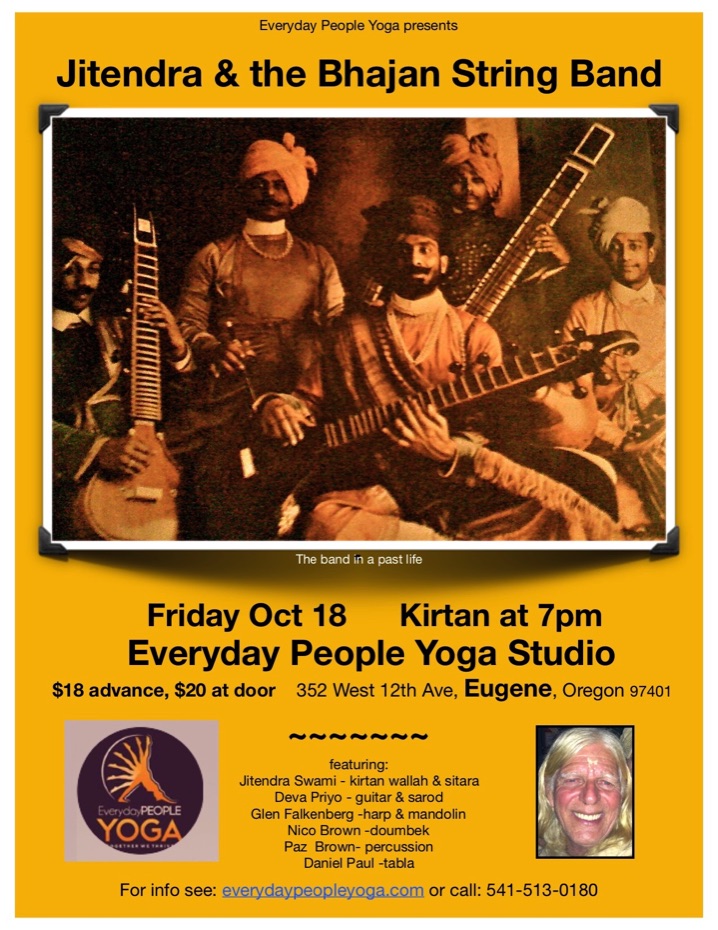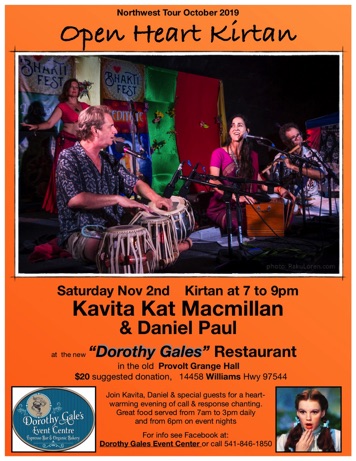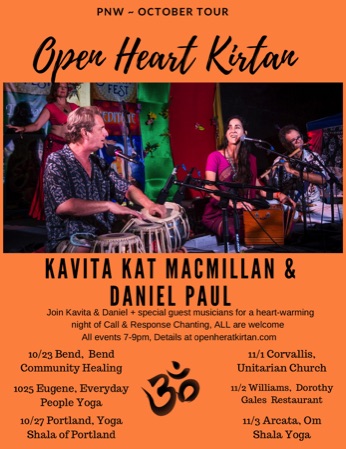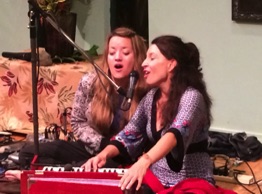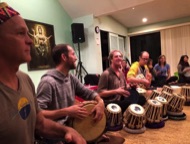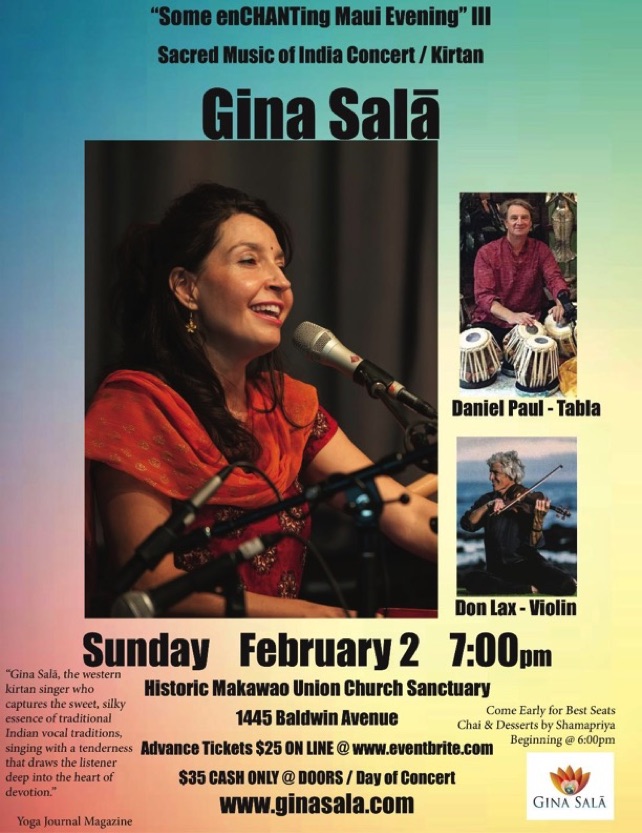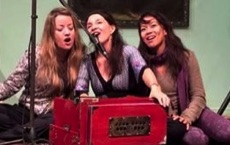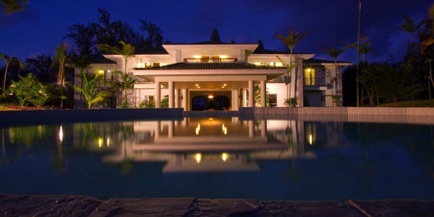 Daniel Paul's
2020 programs with
Jai Uttal
February
29th - Leap Day in Santa Cruz
March
7th - Los Angeles Jiva Mukti
8th - + workshop
13 to15th - Santa Cruz 1440 Multiversity Workshop
21st - Marin County, Spirit Rock
May
27 to 30th Shivanada Bahamas Retreat
June
6th - Marin, Spirit Rock
7th - SF Integral Yoga
July
2 to 14th - Europe
includes Barcelona, Zurich, Munich & London
23rd - Ashland, Oregon ?
30th - Sebastopol, CA
August
8 to 14 - 18th Annual
Jai Uttal Summer Kirtan Camp
"Harmonium Boot Camp"
Fairfax, CA
~~~~
22nd - Santa Rosa Center
29th - San Mateo, CA
September
4 to 7th Omega Institute Chant Fest
Rhinebeck, NY
.....more dates TBD
For further info on these and other programs with
Jai Uttal
link here:
Jan 18 to 25, 2020
Gina Salá & Daniel Paul
8th annual Hawaii
Kirtan, Yoga & Drumming Retreat
this year on the Big Island at
For more info see
https://www.facebook.com/events/1564332743724909/
Relax on Hawaii Island's rural north shore
on this beautiful private tropical garden estate
Soak in the salt water swimming pool, the sauna or the ozonated hot tubs overlooking the ocean. Enjoy the private gardens, the fantastic catered organic meals and a choice of comfortable private rooms, or off-site accommodations. Join Gina and Daniel as they openly share their knowledge and love of music through daily kirtan chanting, beginners drum circles, vocal coaching, classes in kirtan leading, harmonium, tabla, sanskrit mantra pronunciation and raga singing. Every day there will also be plenty of time for yoga, swimming, hiking or driving to some of the most beautiful beaches in the world beach!