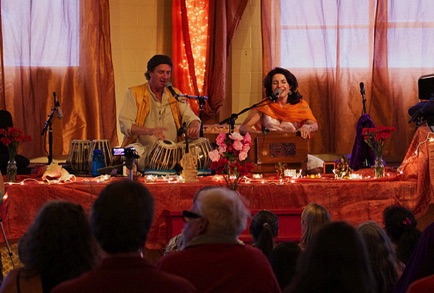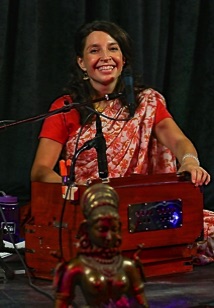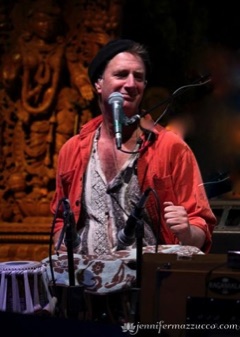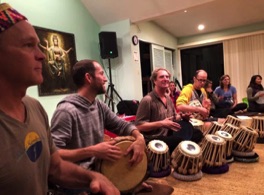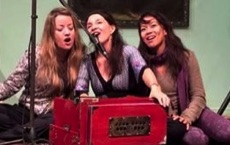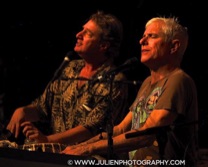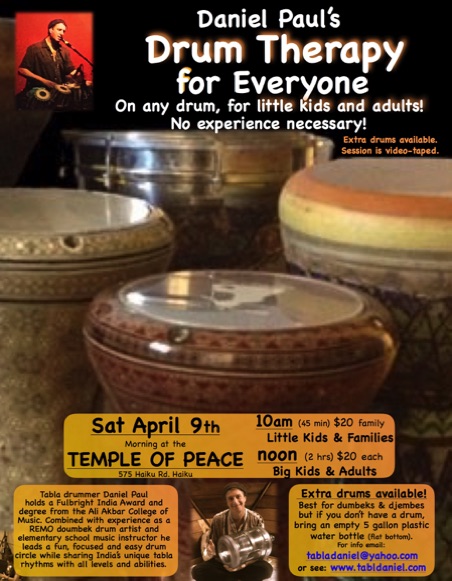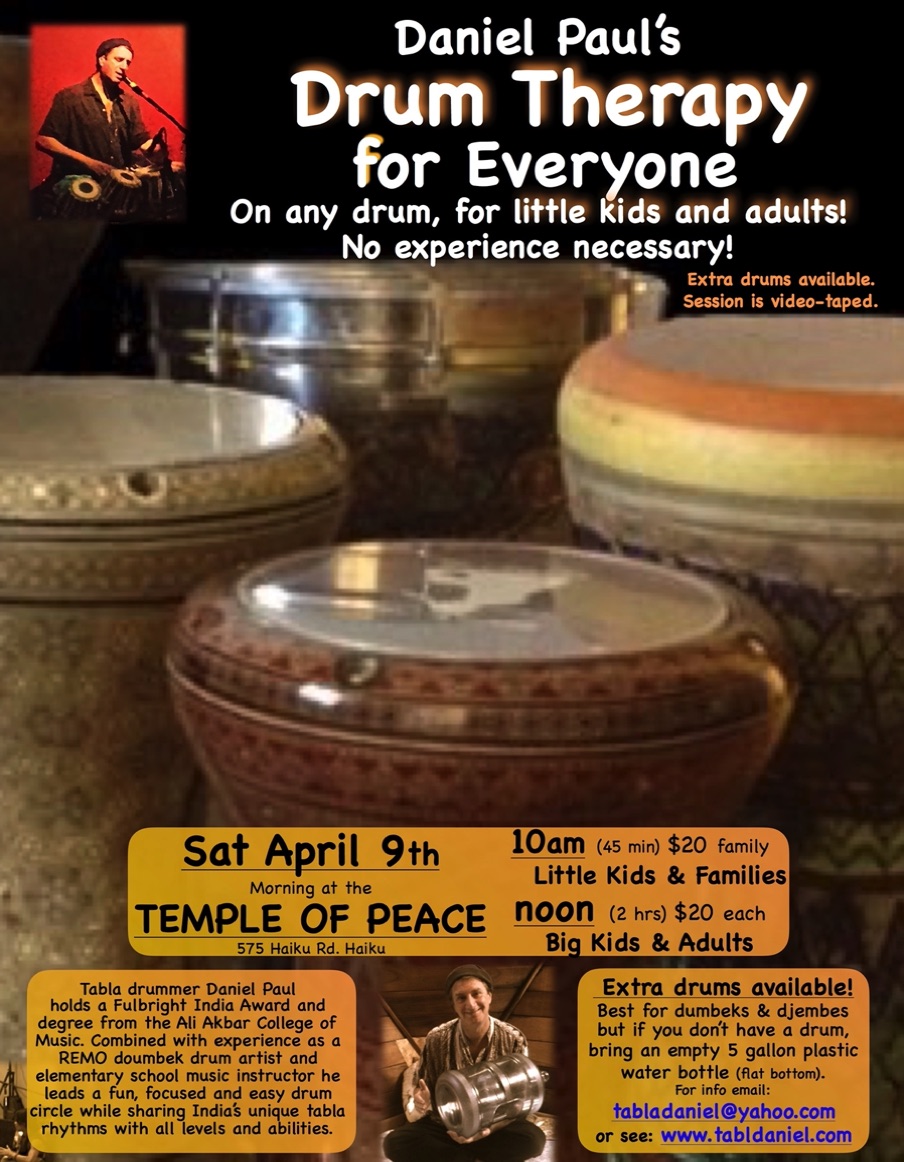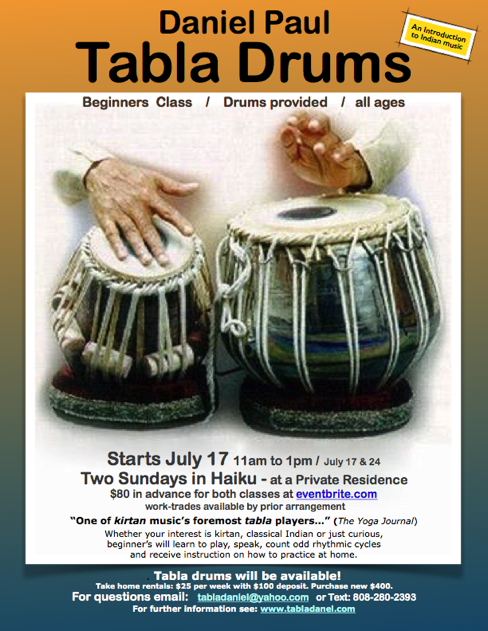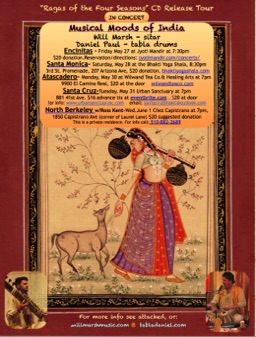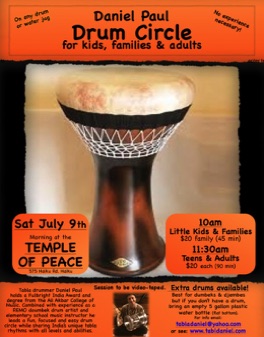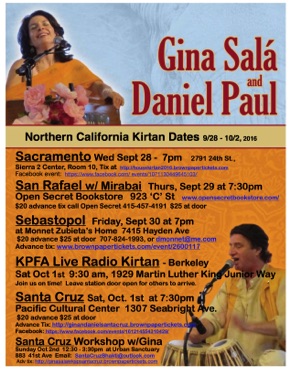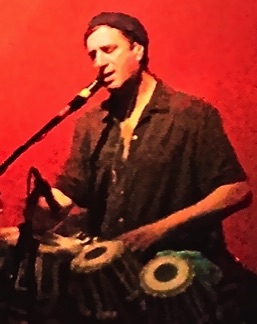 Daniel Paul
is available for lessons, classes and programs on tabla, harmonium & drumming on any drum on Maui -Jan, Feb & March only. For info write: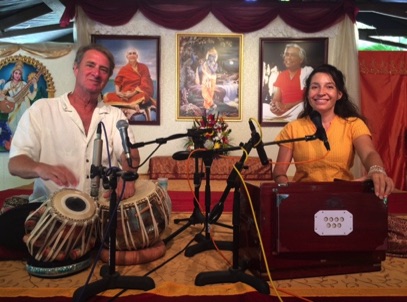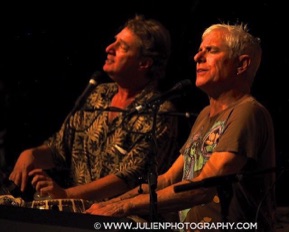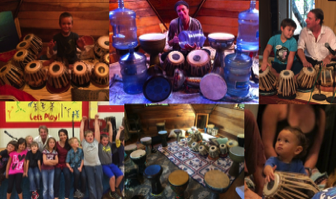 Sacred Music of India Concert/Kirtan
Gina Salá
returns to Maui for
"Some enCHANTed Evening" 
Special Musical Guest Daniel Paul  
Sunday January 28
7:00pm 
Historic Makawao Union Church
1445 Baldwin Avenue  
579-9261 
$20 Cash Only Advance Tix available
Maui Kombucha - Haiku Marketplace or MacNet - Kahului 
For $20 Eventbrite online advance tickets:
https://www.eventbrite.com/e/gina-sala-daniel-paul-some-enchanted-evening-kirtan-on-maui-tickets-40728309470?aff=eac2
Otherwise tickets at the door $30.- cash only
For more info see:
Gina Salá is a vocalist, composer, music director, sound healer, and teacher from Seattle whose love of the human voice has taken Gina to performing and studying throughout much of the world. She has been chanting since early childhood and studies /shares cross-cultural singing, sanskrit, mantra and chant. 
She has performed at the US Pentagon, the US Capital, the United Nations and as the principal singer for Cirque du Soleil's "O". With humor, devotion, a repertoire spanning 23 languages, years of touring with Daniel Paul, an annual headliner at Bhaki Fest , Gina invites you to the Sacred & the Divine.