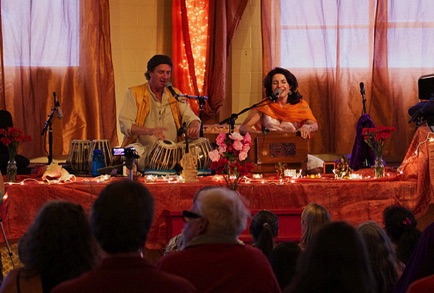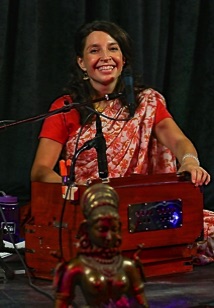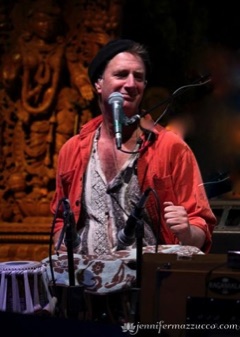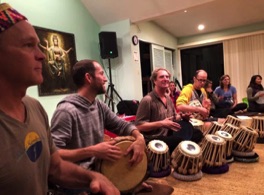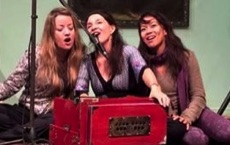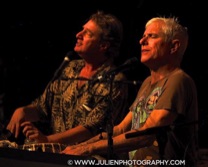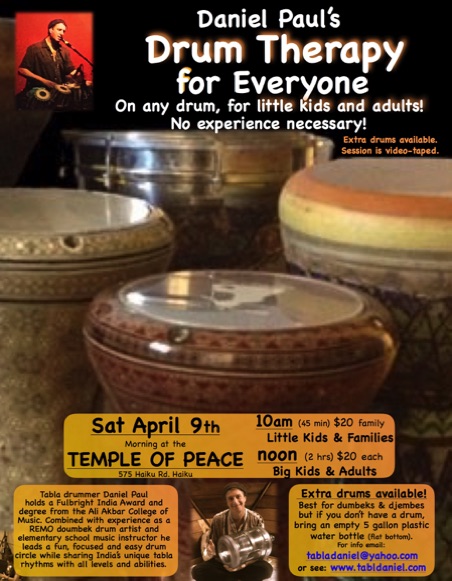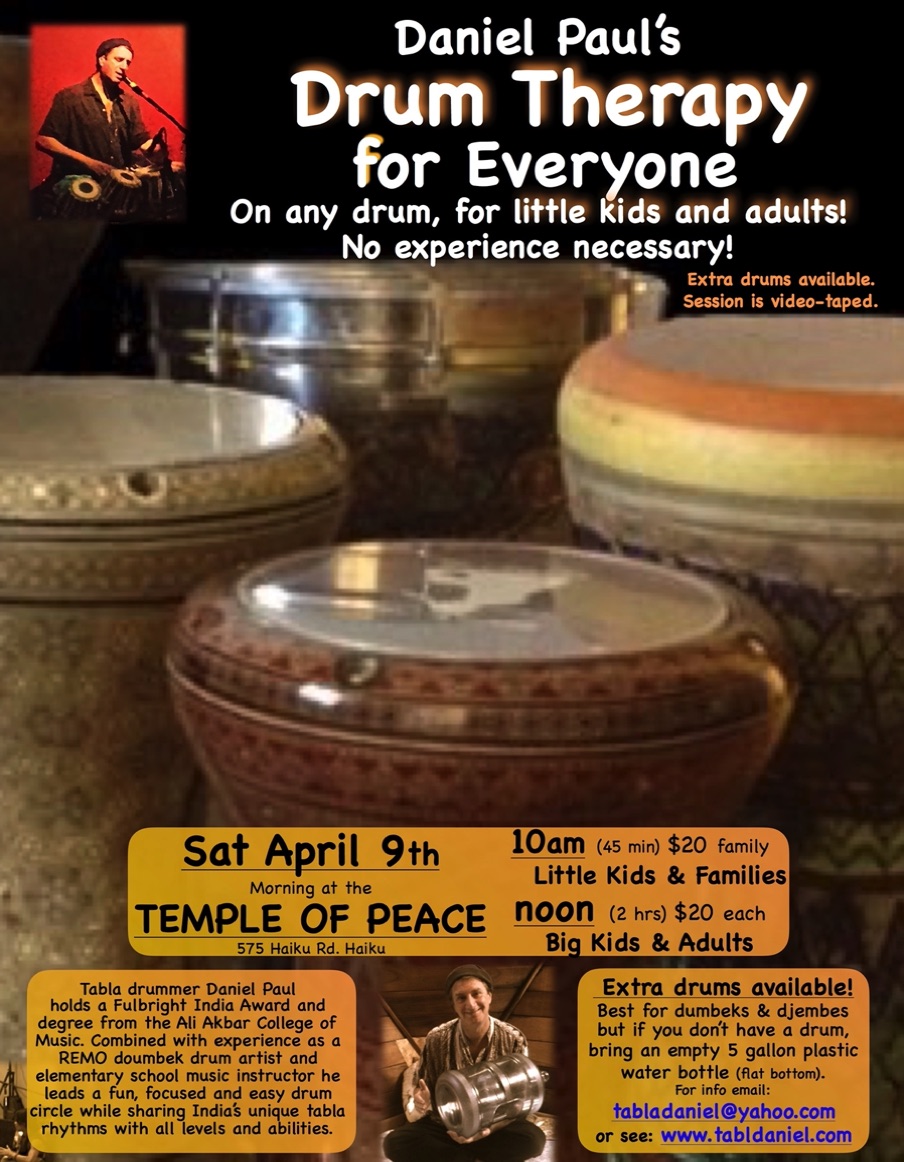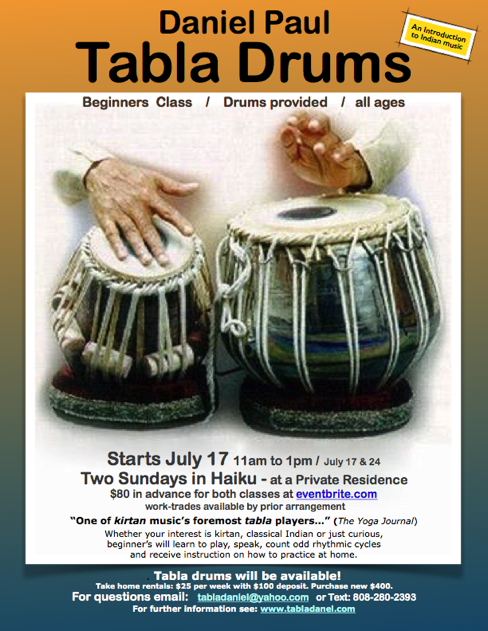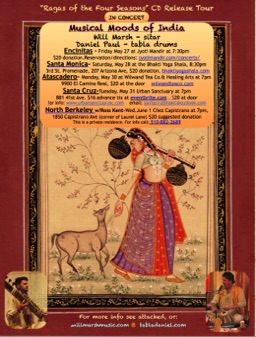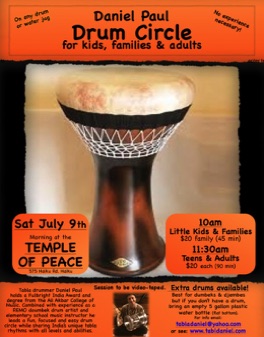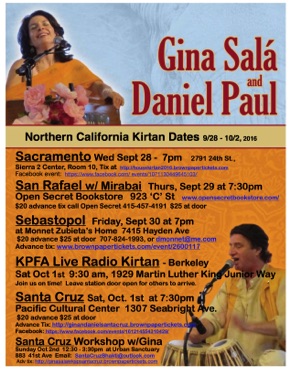 Daniel Paul's
KIDS
KIRTAN DRUM CIRCLE
A world music experience for the whole family.
Parents will learn how to help their kids explore
the basic building blocks of raga and tala,
the melodies and rhythms of India.
Through western nursery rhymes, kirtan and drum jams,
Daniel Paul will lead the fun in a 'hands on' world music
ear-training immersion easy for beginners of all ages!
Drums and harmonium will be provided.
Classes
Four Wednesdays: Nov. 29, Dec 6, 13 & 20th.
4 - 4:45pm: LITTLE KIDS under 5yrs w/parents (babies ok)
4 classes for $80 total per family of two.
Register at eventbrite.com
and
5:30 - 6:30pm: OLDER KIDS & adults
4 classes $100 .- per family of two.
Register at eventbrite.com
Email Daniel Paul for more info at:
/////////////////////////////////////////////////////////////////////////////////////////////
Nov 18 at 8pm
Kirtan with
Astrud & the Cozmic Caravan
Laughing Lotus Yoga in San Francisco
http://sf.laughinglotus.com/events/
/////////////////////////////////////////////////////////////////////////////////////////////
Kirtan with Jai Uttal
Nov 25 Open Secret, San Rafael, CA
Dec 2 Subud Hall Sebastopol, CA
Dec 9 Spirit Rock in Woodacre,CA
Dec 16 Walnut Creek, CA
or for more info see:: www.jaiuttal.com
/////////////////////////////////////////////////////////////////////////////////////////////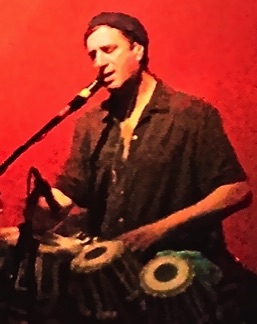 Daniel Paul
is available for lessons, classes and programs on tabla, harmonium & drumming on any drum in the Bay Area May through 2017 For info write: