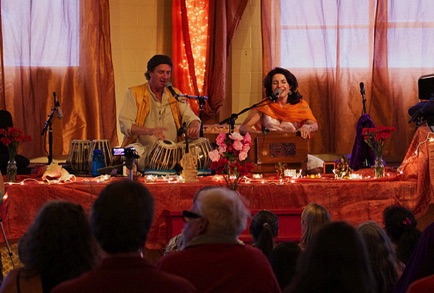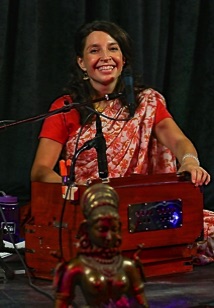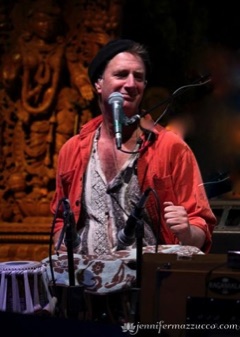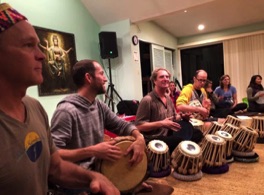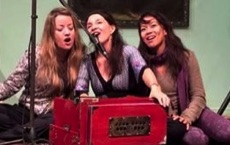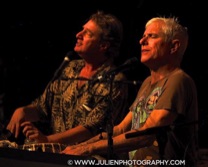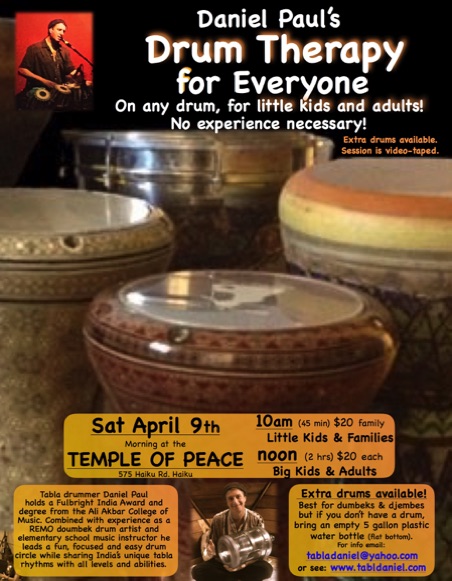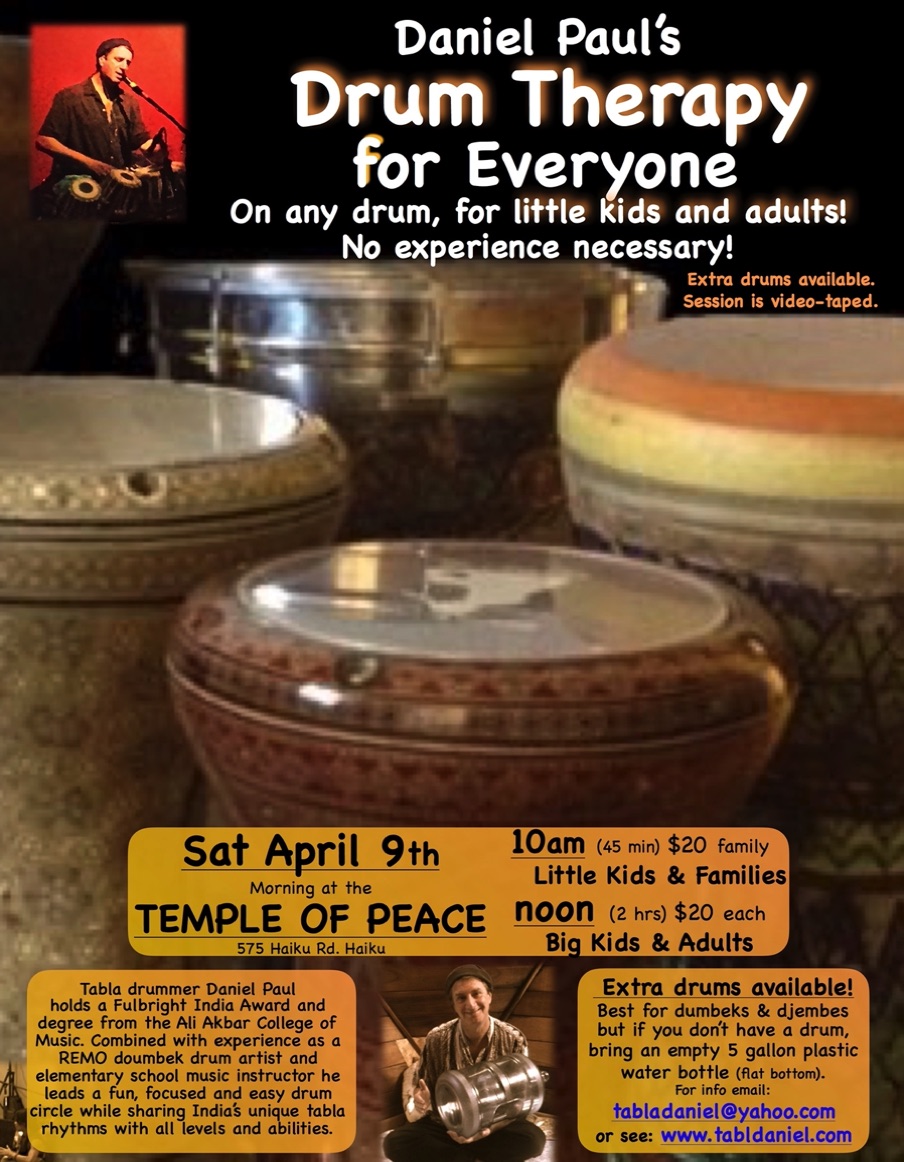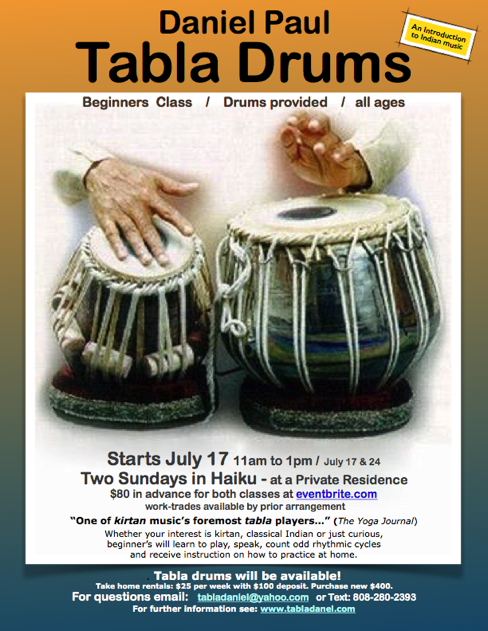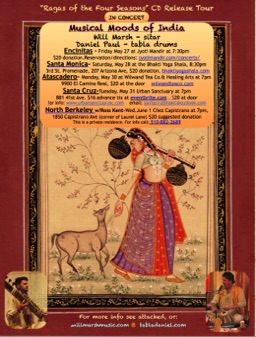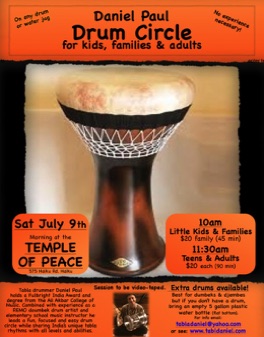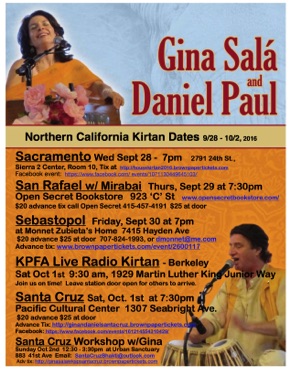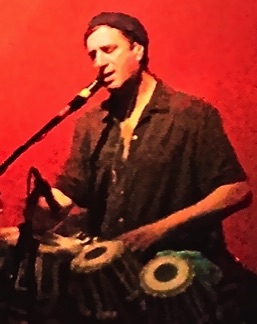 Daniel is available for lessons, classes and programs for all ages, pre-school thru adult.
Tabla, drumming on any drum and harmonium, both on the west coast and Maui.
For info write: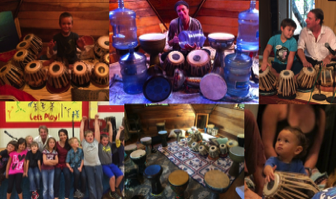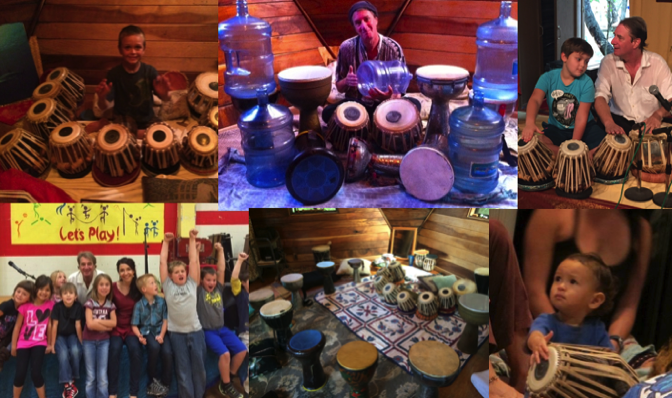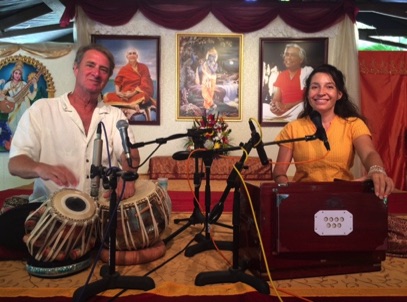 Jai Uttal
16th annual
Kirtan Camp
in Fairfax, CA
August 6 to 12
~~~~~~~~~~
Bulgaria with
Gina Salá & Steve Gorn
Udaya Yoga & Music Festival
Aug15 to 19
Jai Uttal
Sebastopol, CA June 9
Spirit Rock, CA June 31
Laughing Lotus SF July 14
Spirit Rock, CA July 29
Omega Chant Fest
Rhinebeck, NY Aug 31 to Sept 3
~ Bainbridge Island, WA Oct 20
~ Bhaktifest Sept 13 to 16
see: jaiuttal.com/
~~~~~~~~~~
Events with Daniel Paul
2018
.
Paradise Island, Bahamas
with Jai Uttal
Shivananda Ashram
May 1 - 4 2018