Gina Salá & Daniel Paul
Kirtan, Yoga & Drum
Maui Retreat
Jan 24 to 31, 2019
Open your heart, deepen your skills and confidence! Be refreshed in a wonderful week of kirtan, yoga, mantra and music. Join us for our sixth year at a private estate on Maui's rugged north-shore where you can swim in our own salt water pool or hike to nearby waterfalls. Simmer in one of our several hot tubs over looking the ocean or see the island and enjoy it's world reknown local beaches!
Gina and Daniel will offer their knowledge primarily in the morning and evening. There will be vocal coaching, open mic kirtan leading, harmonium, sanskrit, mantra pronounciation, raga singing, tabla, simple drumming and more. Gourmet food and tours of our on-site permaculture farm will be available along with yoga sessions, time for musical practice, jamming and lots of kirtan!
No experience necessary!
Drums and harmoniums will be available to share!
Special diets accommodated
~~~~~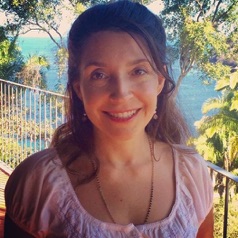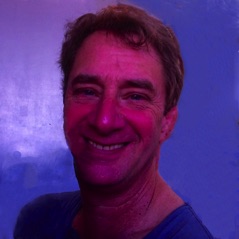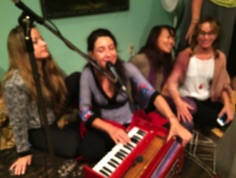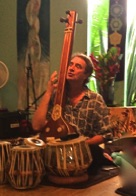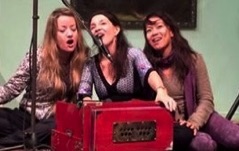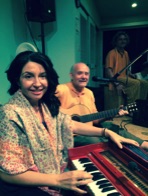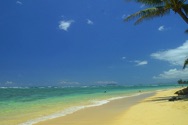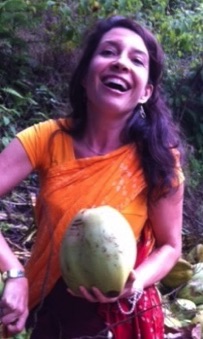 2019 Retreat Schedule
Subject to changes
The retreat starts with dinner at 5:00pm Thursday. Jan. 24 and
finishes at noon on Thursday Jan 31st.
7 -8 am - Yoga. Mantra & Meditation
8:30 - 9:30 Breakfast
9:45 - 12:30 - Morning Group Sessions
Vocal warmups and coaching, sanskrit, mantra, composing, Indian music, etc…
12:30 - 1:30 Lunch
Take the afternoon off to practice music,
hike in the spectacular mountains,, kayak, snorkel
or drive to the famous north shore beaches!
5 - 6pm Dinner
7:00 - 9pm Drumming & Kirtan Evening Group Sessions
Drum groups, lots of kirtan and chances for others to lead.