Gina Salá & Daniel Paul
Kirtan, Yoga & Drum
Maui Retreat
Jan. 27 - Feb 3, 2018
Open your heart, deepen your skills and confidence! Be refreshed in a wonderful week of kirtan, yoga, mantra and music. Join us for our sixth year at a private estate on Maui's rugged north-shore where you can swim in our own salt water pool or hike to nearby waterfalls. Simmer in one of our several hot tubs over looking the ocean or see the island and enjoy it's world reknown local beaches!
Gina and Daniel will offer their knowledge primarily in the morning and evening. There will be vocal coaching, open mic kirtan leading, harmonium, sanskrit, mantra pronounciation, raga singing, tabla, simple drumming and more. Gourmet food and tours of our on-site permaculture farm will be available along with yoga sessions, time for musical practice, jamming and lots of kirtan!
No experience necessary!
Drums and harmoniums will be available to share!
Special diets accommodated
~~~~~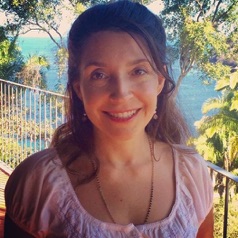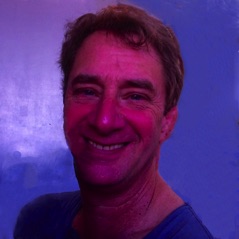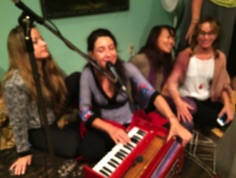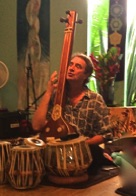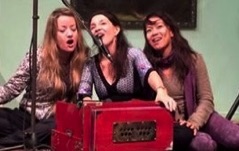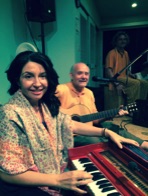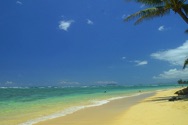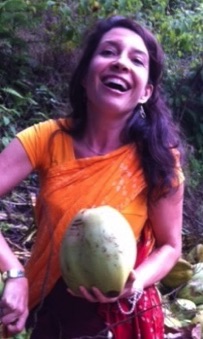 Hale Akua Garden Farm
~~~~~~~~~~~~~~~
Last Year
Residential
2017 Retreat Prices
Rooms include lodging, meals and classes
Plus 2 days of volunteer kitchen help kharma
At this time we have booked 4 separate houses
There are many other options in the area
~~~~~~~~~~
Now accepting requests
Ocean View House
A 3 bedroom home,
a 5 minute walk to the center
Single Room - $2795
Double -$2495 each
1 queen bed
Master Bedroom
Single: $3095
Double: $2595 each
1 queen bed 1 couch sleeper
~~~~~~~~~~
Or find your own accomodations!
Non-Residential Prices
Includes meals & classes (no room)
$1895 entire week
$225 per day
$75 per class (meal not included)
~~~~~~~~~~
Limited Enrollment
Room choices not guarranteed till full payment
To Reserve Your Room
1) Email room preference to Daniel Paul at:
2) Send deposit of $1000
or full payment to:
Daniel Paul
POB 1206, Haiku, Hawaii 96708
Credit Card payments available by request.
(paypal fees add approx $30 per $1000)
Full Payment due by Nov 24, 2016
Cancelation Policy
All deposits are non-refundable
After Nov 24, 2016 no refunds
Prices subject to change until deposit recieved
~~~~~~~~~~
For all questions email Daniel at:
or Gina Salá at:
More info below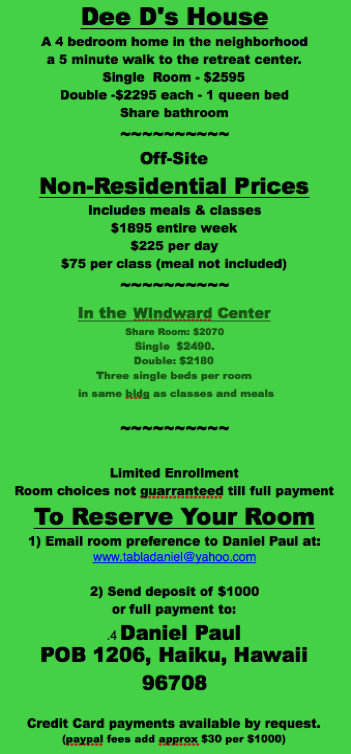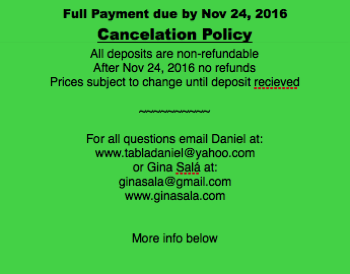 2018 Retreat Schedule
Subject to changes
The retreat starts with dinner at 5:00pm Sat. Jan. 27, 2018
Finishes at noon on Sat. Feb 3.
7 -8 am - Yoga. Mantra & Meditation
8:30 - 9:30 Breakfast
9:45 - 12:30 - Morning Group Sessions
Vocal warmups and coaching, sanskrit, mantra, composing, Indian music, etc…
12:30 - 1:30 Lunch
Take the afternoon off to practice music,
hike in the spectacular mountains,, kayak, snorkel
or drive to the famous north shore beaches!
5 - 6pm Dinner
7:00 - 9pm Drumming & Kirtan Evening Group Sessions
Drum groups, lots of kirtan and chances for others to lead.